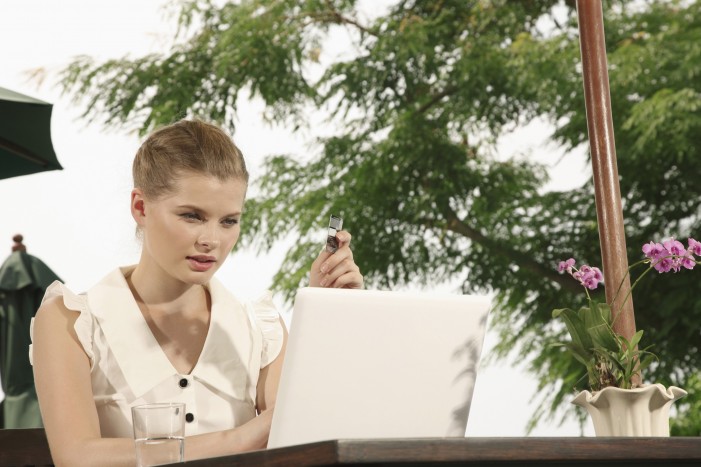 Advantages of E-commerce: From Entrepreneurs to Well-Established Corporations
Retail stores are on the way out or, at the very least, they're diminishing in quantity. This is primarily because the electronic commerce industry, or e-commerce as it is more commonly know, has skyrocketed.
More and more people are turning to online stores, or e-commerce stores, over high street stores. Why wouldn't they when, instead of spending two hours grocery shopping, you can just order them online and have them shipped to your house?
"The customer is always right." If your clientele prefers to handle business online, you'll need to have a website up-and-running as soon as possible if you want to succeed.
While it undoubtedly has a wide range of benefits for consumers, e-commerce can also be advantageous for e-commerce businesses. Whether you're a new start-up or a multi-million-dollar corporation, the e-commerce platform is most definitely the future. E-commerce websites and e-commerce stores, when created properly, can push your business to the forefront of search engines and ensure you maximise exposure to both new and existing customers. Let's take a look at some a number of e-commerce solutions you can benefit from by hosting your business online. The only real limitation of e-commerce is your imagination…
Saving Money by Cutting Down on Expenses
Setting up a physical store can be difficult, especially in trying to find a location that's likely to attract customers but affordable enough for you to be able to pay your rent. If you're looking to rent the space in your name, you'll need good credit (or a cosigner).
As a budding entrepreneur, minimising your expenses is crucial. Setting up an e-commerce website, or online store, is a viable, inexpensive way to get your business up-and-running, especially if most of your work can be done online (like with marketing agencies).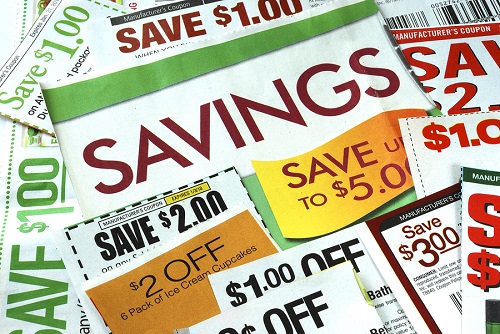 Taking your business online through a simply e-commerce strategy can be advantageous for larger corporations too. Say you own a chain of Tesco-like stores and after taking inspiration from Amazon, you decide to break into the e-commerce market. If you can entice your customers to convert with you (possibly through the use of discounts or a points system), whatever losses you suffer would be made up for several times over with the amount of money you'd save by letting go of your physical locations. Let's look at some of the ways you'd save:
When running a physical store, you have your base expenses like rent and electricity. Then, you have your staff. Depending on how many staff members you have and how many hours they work, you may need to provide benefits. Already, you're spending thousands of pounds per month.
Establishing and managing an online store is significantly cheaper than the physical alternative. Instead of paying rent, you're only paying for the services you use (domain names, hosts etc). If you're using a system like Shopify, all these services and more are included for between £30 and £300 a month, which is probably less than half of what you'd be paying just for rent.
With Shopify handling most of the grunt work, it eliminates the need for staff. Even if you hire a couple people to keep yourself from getting overwhelmed, you're still spending far less than you would if you opened a high street store.
As a side note, physical locations run the risk of being victimised. Not only are your inventory and funds at stake, so is the well-being of your staff. While e-commerce retail sites have their own associated risks, preventative measures are more easily accessible and damages are more easily mediated.
Accessible 24/7 for You and Your Clients
Making money is the end goal for every business. If you want customers to buy your products, your company needs to be accessible.
With online stores, there's no such thing as "business hours". The Internet never sleeps and neither do the servers on which your site is hosted — as long as you pay your maintenance fees. Customers can browse your wares and buy your products anytime, anywhere. Depending on how much of your business is automated, you may not even need to be involved in the process.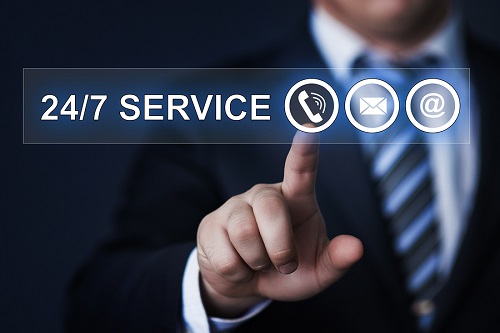 Convenience is a luxury most people will pay for. In today's digital age — where you can shop from your mobile without even getting out of bed — having to actually get up and go to a store can be a hassle. Not having an online store means losing customers to competitors who can deliver the same products right to their doorstep.
Online stores also make it easier for a client to find exactly what they need. Not only are search bars more convenient than having to comb through a store's inventory, each product has a description that highlights its features and specifications — a service only the best employees can rival.
E-commerce ensures full access to the logistics of your business. All files, communications, and transaction records are readily accessible online. Not only is it harder to accidentally lose something important, everything can easily be backed-up as a precaution.
Staying Connected With Your Clients
Getting a customer's email address is one of the best ways to keep them up-to-date with your company's latest news and promotions. However, this can be difficult in-store. Even if they're familiar with your brand and shop at your store frequently, they probably won't be interested in signing up to receive your newsletter. Offering incentives like discounts and points can be effective, but it's still not a guarantee.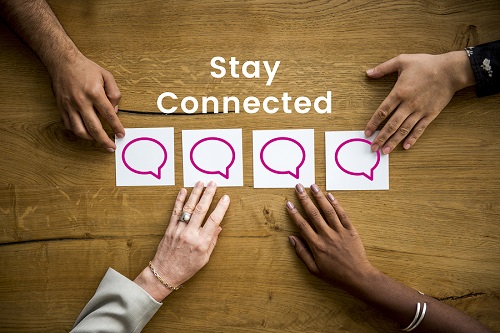 E-commerce guarantees you'll get your customer's email every time. It's necessary as the only way to provide them with their order confirmation, receipt and tracking information. Plus, most people don't bother to read the fine print or check the little "opt out of our newsletter" box.
Another advantage of using e-commerce is being able to link your website to each of your social media accounts. Even if you have a Facebook page to promote your high street store, clients would actually have to visit your store in-person to browse your products. With an online store, you can post the link right in your bio so customers are only one click away from your products.
E-commerce is great for businesses because it improves customer experience by streamlining their shopping process while also cutting down on the extravagant expenses that accompany having a high street store. Entrepreneurs can use it as a quick way to get their company off the ground and big businesses can use it to minimise labour costs.